Richard Thomas
Rtimages
Alton, United Kingdom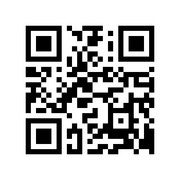 Konto statistik
Aktiva bilder:

3,000

Försäljningar totalt:

29,737

Exponering av portfölj:

0.51%

Databas-exponering:

0.05%

Köp per bild:

9.91

Forum:

54

Upplagt per månad:

23.08 genomsnitt
BIO
I'm a professional commercial photographer, my studio is based in the South East of England although I do shoot assignments nationwide. Check out my gallery or my website for the full range of my stock images and feel free to contact me.
Websida:
http://www.richardthomasphotography.co.uk
Följ mig:
Gick med:
November 11, 2006
Utrustning:
Canon 5DMk2, a selection of L lenses, Elinchrom and Bowens studio lights, Manfrotto tripod and head, Photoshop obviously and a lot of other essential equipment (or Toys as my wife describes them!)
Favoritämnen:
Anything that I can do better than someone else, that's the theory anyway!
Stock rank: