Nicky Jacobs
Nickyj
Beerse, Belgium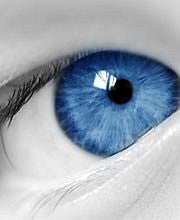 Konto statistik
Aktiva bilder:

987

Försäljningar totalt:

1,383

Exponering av portfölj:

0.22%

Databas-exponering:

0.02%

Köp per bild:

1.40

Forum:

4

Upplagt per månad:

7.26 genomsnitt
BIO
I'm still new at stockphotography, but i'm very interested in knowing where/how my pictures are used.

If you bought one of my pictures, please let me know through my website www.ifocus.be

Thanks so much !
Websida:
http://www.ifocus.be
Gick med:
September 29, 2006
Utrustning:
Nikon d300 and Fuji S5 Pro with - Sigma 30mm f1.4 (prime) - Sigma 50mm f1.4 (prime) - Tamron 28-75mm f2.8 - Nikkor 85mm f1.4 (prime) - Nikkor 70-200mm VR f2.8 - Nikon Speedlight SB 800 - a lot of patience and fun !
Favoritämnen:
nature - birds - kids - models - weddings
Stock rank: