Cheryl Ferrari
Cferrari
Jensen Beach , United States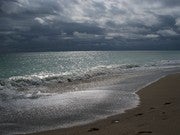 Konto statistik
Aktiva bilder:

146

Försäljningar totalt:

169

Exponering av portfölj:

0.02%

Databas-exponering:

0%

Köp per bild:

1.16

Forum:

8

Upplagt per månad:

1.27 genomsnitt
BIO
Changing my photographic mindset from fine art photography to stock photography that will be sought out by buyers has been a real challenge. Being able to separate the two is a slow process but it's also adding a new side to my overall profile as a photographer.
Websida:
http://cherylynn-art.com
Följ mig:
Gick med:
July 14, 2008
Utrustning:
Canon XS Rebel
Favoritämnen:
landscapes, seascapes, animals, children
Jag jobbar endast med Dreamstime.com.