Angie Westre Wieand
Us40637
Lake Stevens, United States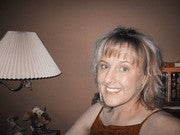 Konto statistik
Aktiva bilder:

807

Försäljningar totalt:

964

Exponering av portfölj:

0.14%

Databas-exponering:

0.01%

Köp per bild:

1.19

Forum:

42

Upplagt per månad:

6.07 genomsnitt
BIO
Communications/Human Resources Major with a Minor in Photojournalism. Rediscovering my love for photography in the digital era. Want to learn all there is to photography.

Available for Seattle Area Assignments.

Photo's in Action: Please feel free to drop me a comment and let me know what you plan for the selected photo. Thanks!! :o)
Gick med:
January 12, 2007
Utrustning:
Nikon D5100, D80, Nikkor Lenses.
Favoritämnen:
Willing to capture just about anything. Mostly I like to take photographs in the outdoors during the these warmer summer months. Winter will bring me indoors, where I get better use of my box studio.
Stock rank:
Jag jobbar endast med Dreamstime.com.