Tom Fawls
Tfawls
Orlando, United States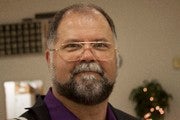 Konto statistik
Aktiva bilder:

314

Försäljningar totalt:

463

Exponering av portfölj:

0.05%

Databas-exponering:

0.01%

Köp per bild:

1.47

Forum:

1

Upplagt per månad:

2.14 genomsnitt
BIO
My photography focuses on getting shots of those oh-so-hard-to-find everyday objects that are so critical to many graphic design & advertising applications.

If you're looking for something specific, please don't hesitate to contact me...if I have it, I'll upload it....if not, I'll shoot it and get it uploaded.
Websida:
http://www.facebook.com/fawlsphoto
Följ mig:
Gick med:
December 12, 2005
Utrustning:
Canon 5D MKIII Various Canon lenses
Favoritämnen:
Objects from daily life and industrial subjects in natural, existing light.