Paul J. Hopkins
Smartartsplus
Manchester, United Kingdom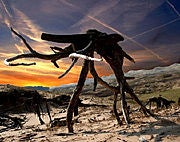 Konto statistik
Aktiva bilder:

79

Försäljningar totalt:

5

Exponering av portfölj:

0.01%

Databas-exponering:

0%

Köp per bild:

0.06

Forum:

13

Upplagt per månad:

3.29 genomsnitt
BIO
SmartArtsPlus based in Whalley Range (Manchester, UK) is a Macro & Landscapes Photographer and Artist selling photographs, many of which are taken in his local area.
Följ mig:
Gick med:
November 27, 2015
Utrustning:
My Eyes & My Imagination; Canon EOS 350D; Canon EFS 18-55mm; Canon Zoom Lens EF 90-300mm; SIGMA 150mm 1:2.8 APO MacroDG; Canon RS60-E3; Canon Angle Finder C; Canon Speedlite 380EX; Canon PowerShot G5; Canon PowerShot G3
Favoritämnen:
Macro - insects and other mini-beasts; Landscapes; Skyscapes - clouds; sunrises & sunsets; Wildlife - fauna & flora; Abstracts and anything else that takes my fancy!
Stock rank:
Jag jobbar endast med Dreamstime.com.