Scott Sanders
Scottsanders
Lesterville, United States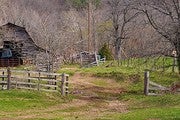 Konto statistik
Aktiva bilder:

1,712

Försäljningar totalt:

407

Exponering av portfölj:

0.3%

Databas-exponering:

0.03%

Köp per bild:

0.24

Forum:

0

Upplagt per månad:

11.26 genomsnitt
BIO
I developed a love for photography 25 years ago while serving in the United States Army. This love has developed into a passion that I hope reflects in my nature and abstract photography.
I have studied at the Art Institute, and have participated in multiple gallery shows while living in Frankfurt, Germany.
If you would like more information visit www.superotter1.jimdo.com , like me on Facebook at Superotter Photography.
Websida:
http://www.superotter1.jimdo.com
Följ mig:
Gick med:
July 6, 2005
Utrustning:
Canon EOS Rebel xti. Canon EOS Rebel xsi
Favoritämnen:
I enjoy photographing landscapes in Europe and America, nature, transportation, and some macro.