Nickolay Stanev
Nstanev
San Francisco, United States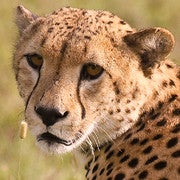 Konto statistik
Aktiva bilder:

1,913

Försäljningar totalt:

3,341

Exponering av portfölj:

0.34%

Databas-exponering:

0.03%

Köp per bild:

1.75

Forum:

72

Upplagt per månad:

17.55 genomsnitt
BIO
Dear Buyer:

Most of my images are available in RAW format. If you are interested, let me know and I'll upload it. Also, I'm always excited to learn about the different ways my photos are used. If you have the time to drop a brief note regarding that, I'll be very grateful!
Websida:
http://nstanev.zenfolio.com/
Följ mig:
Gick med:
December 17, 2008
Utrustning:
Canon 5D Mk II + various L-series lenses.
Favoritämnen:
Wildlife, landscapes, architecture, travel, portraits.
Stock rank: