Michael Brown
Michaeldb
Helena, United States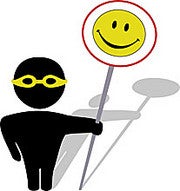 Konto statistik
Aktiva bilder:

2,333

Försäljningar totalt:

41,710

Exponering av portfölj:

0.38%

Databas-exponering:

0.04%

Köp per bild:

17.88

Forum:

62

Upplagt per månad:

15.87 genomsnitt
BIO
I have been doing RF microstock images since 2005. Dreamstime was the first agency where I earned a payout, so it was the place I really got started in this business. Dreamstime is a great place, and I am happy to have been a part of it all these years.
Websida:
http://www.michaeldarcybrown.com
Följ mig:
Gick med:
September 27, 2005
Utrustning:
I use Illustrator and Photoshop. Also 3DS Max and other CG software.
Stock rank: