Michael Chevalier
Mdcpix
Smiths Creek, United States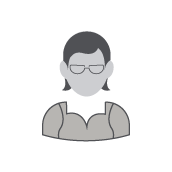 Konto statistik
Aktiva bilder:

45

Försäljningar totalt:

42

Exponering av portfölj:

0.01%

Databas-exponering:

0%

Köp per bild:

0.93

Forum:

0

Upplagt per månad:

0.80 genomsnitt
BIO
I've been a professional photographer for about 9 years, mostly shooting beauty, fashion and portraiture. It's time to broaden my horizons in the world of stock photography.
Websida:
http://www.christael.com
Gick med:
July 23, 2013
Utrustning:
I use Canon cameras, a 5D and 30D, DynaLite and InnovaTronix lighting, photoshop and Topaz software.
Favoritämnen:
People and nature