Danny Raustadt
Imdan
Phoenix, United States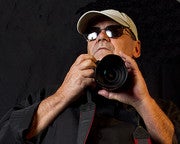 Konto statistik
Aktiva bilder:

5,718

Försäljningar totalt:

18,062

Exponering av portfölj:

0.93%

Databas-exponering:

0.09%

Köp per bild:

3.16

Forum:

15

Upplagt per månad:

39.71 genomsnitt
BIO
My name is Dan and I primarily photograph lifestyle images for resorts, travel, manufacturers, builders, architects and fashion designers in Arizona, California, Nevada, Utah and Minnesota. I also shoot for various upscale lifestyle magazines.

Please call me if you have a specific project or request: 602-561-8566.
Websida:
http://www.biggerpictureimages.com
Följ mig:
Gick med:
January 26, 2006
Utrustning:
Canon professional DSLR's and video camcorders. Canon, Tamron, Sigma, and Zeiss lenses. Contax 167MT 35mm film camera. Canon Speedlites. Photoflex softboxes. Lowell Tota and Pro Light continuous lighting. Alienbees strobes and battery power packs. Adobe Photoshop, Lightroom, Premiere and After Effects.
Favoritämnen:
Architecture, products, people, and scenics.
Stock rank:
Jag jobbar endast med Dreamstime.com.