Brian Chong
Goldfries
Kuala Lumpur, Malaysia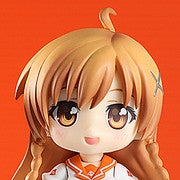 Konto statistik
Aktiva bilder:

101

Försäljningar totalt:

129

Exponering av portfölj:

0.02%

Databas-exponering:

0%

Köp per bild:

1.28

Forum:

4

Upplagt per månad:

1.11 genomsnitt
BIO
I'm a photographer based in Kuala Lumpur, Malaysia. I believe that photos speak more than words. If you like my photography style, I'm the photographer for you. I am also a qualified member (Licenciate) of The Master Photographers Association (UK). I believe that sharpness and bokeh are over-rated and people should focus on the finer details on photography such as composition, colors, tonality and perhaps even the message behind the photos. I also believe that p ... mer
I'm a photographer based in Kuala Lumpur, Malaysia. I believe that photos speak more than words. If you like my photography style, I'm the photographer for you.

I am also a qualified member (Licenciate) of The Master Photographers Association (UK).

I believe that sharpness and bokeh are over-rated and people should focus on the finer details on photography such as composition, colors, tonality and perhaps even the message behind the photos.

I also believe that people should focus less on gears, buy what you need to shoot what you like to shoot and focus on improving your skills and techniques.
göm
Websida:
http://www.brianchong.com.my
Följ mig:
Gick med:
August 14, 2010
Utrustning:
You need not know my gear. You just know that I have a huge passion for photography. :)
Favoritämnen:
Food, and whatever else that seems edible. I do like scenery and interior as well. Figurines are fun to shoot too!