Gillian Hardy
Flyingdolphin
Paignton, United Kingdom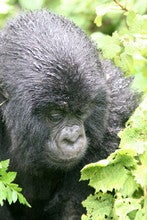 Konto statistik
Aktiva bilder:

1,215

Försäljningar totalt:

626

Exponering av portfölj:

0.21%

Databas-exponering:

0.02%

Köp per bild:

0.52

Forum:

258

Upplagt per månad:

15.58 genomsnitt
BIO
I have been interested in photography since I got my first Canon SLR, too many years ago to think about.
I enjoy working with Dreamstime and always feel honoured when someone chooses to purchase my work. I would love to know what my pictures are being used for.
Följ mig:
Gick med:
August 25, 2011
Utrustning:
Canon Eos60
Favoritämnen:
Wildlife, Travel
Stock rank:
Jag jobbar endast med Dreamstime.com.