Gareth Cosgrove
Creativezoom
Castlewellen, United Kingdom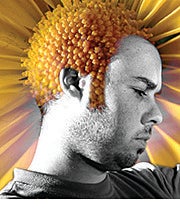 Konto statistik
Aktiva bilder:

630

Försäljningar totalt:

1,831

Exponering av portfölj:

0.1%

Databas-exponering:

0.01%

Köp per bild:

2.91

Forum:

3

Upplagt per månad:

4.92 genomsnitt
BIO
Im a graphic designer and love taking photographs in my spare time. I love trying to be creative in my photography.
Websida:
http://www.creativezoom.co.uk
Följ mig:
Gick med:
May 1, 2007
Utrustning:
Canon EOS 5D Canon EOS 5D Mark III Sigma 105mm lens Canon 24-105mm Lens Sigma 70-200mm Lens Canon 17-40mm Lens Speedlite 430 EX II Flash Manfrotto 190XPROB Tripod Lees Filters Kit
Favoritämnen:
Landscapes, Flower close-ups.
Stock rank:
Jag jobbar endast med Dreamstime.com.