Boy Driessen
Boydriessen
Didam, Netherlands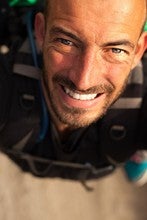 Konto statistik
Aktiva bilder:

222

Försäljningar totalt:

68

Exponering av portfölj:

0.04%

Databas-exponering:

0%

Köp per bild:

0.31

Forum:

0

Upplagt per månad:

4.19 genomsnitt
BIO
29 year young guy from the Netherlands, over 10 years of travel experience and also photography experience. Seen a lot, done a lot. Life is great, so is the world and the people living on it. Photography is about catching the moment. See what you want in the full frame, don't crop, only if necessary.
Websida:
http://https://www.facebook.com/23picturesphotogra...
Följ mig:
Gick med:
September 8, 2013
Utrustning:
Canon 5d mark 2, 50 mm f1.8, 17-40 f4, 24-120 f4, 120-400 Sigma, filters and other stuff
Favoritämnen:
Sports, landscapes, travel, models, animals, anything interesting.
Stock rank: