Sandra Sims
Avion49
Largo, United States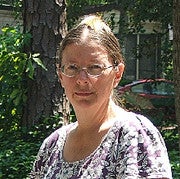 Konto statistik
Aktiva bilder:

524

Försäljningar totalt:

833

Exponering av portfölj:

0.13%

Databas-exponering:

0.01%

Köp per bild:

1.59

Forum:

745

Upplagt per månad:

3.77 genomsnitt
BIO
Now that I am creating 3D renders, I enjoy making them as believable as possible. Isolated animals and people are what I do the most. Full scenes are also available. Please see my managed collections for selections of my images grouped by subject. Enjoy!
Följ mig:
Gick med:
June 8, 2006
Utrustning:
Bryce 6.1, Poser 5, Daz Studio, Carrara 6.1
Favoritämnen:
Animals, people, places
Stock rank:
Jag jobbar endast med Dreamstime.com.