Aaron Sidwell
Aaronu
Northampton, United Kingdom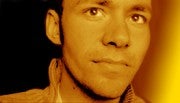 Konto statistik
Aktiva bilder:

24

Försäljningar totalt:

309

Exponering av portfölj:

0%

Databas-exponering:

0%

Köp per bild:

12.88

Forum:

0

Upplagt per månad:

0.16 genomsnitt
BIO
I am very passionate about imagery and wish that through my life I will grow in wisdom of the true nature of the comunication that comes through Imagery.
Gick med:
September 27, 2005
Utrustning:
Canon 550d - Photoshop - Illustrator
Favoritämnen:
Art, Popular Culture.
Stock rank:
Jag jobbar endast med Dreamstime.com.