Vernon Kilby
Vernon64
Derry, United States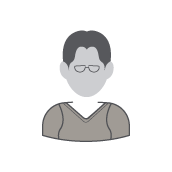 Konto statistik
Aktiva bilder:

2

Försäljningar totalt:

2

Exponering av portfölj:

0%

Databas-exponering:

0%

Köp per bild:

1.00

Forum:

0

Upplagt per månad:

0.02 genomsnitt
BIO
I am an Artist / photographer. I paint using my photos. I am on the road a lot all over New England so I have a camera wherever I go.
Websida:
http://www.youknowvernon.com
Gick med:
October 17, 2009
Favoritämnen:
I always look for scenes that I can paint. I will take many photos just for the sake of one or two shots that will work.