Maria Holl
Surochek
San Antonio, United States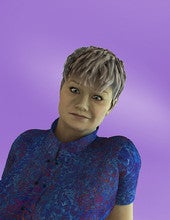 Konto statistik
Aktiva bilder:

20

Försäljningar totalt:

11

Exponering av portfölj:

0%

Databas-exponering:

0%

Köp per bild:

0.55

Forum:

0

Upplagt per månad:

0.16 genomsnitt
BIO
I am a storyteller. Whether in words or images, I tell stories, or fractions of stories, and my portfolio strives to offer you the makings of visual storymaking of your own.
Websida:
http://ottercreations.com
Följ mig:
Gick med:
May 11, 2007
Utrustning:
Desktop computer. Various photo references. Classical art reproductions.
Favoritämnen:
People. Horses. Wolves. And everything else, too.
Stock rank: