Steve Siewert
Steversiewert
Deephaven, United States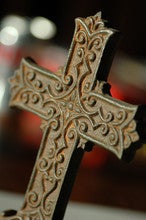 Konto statistik
Aktiva bilder:

8

Försäljningar totalt:

25

Exponering av portfölj:

0%

Databas-exponering:

0%

Köp per bild:

3.13

Forum:

0

Upplagt per månad:

0.06 genomsnitt
BIO
I've the Design Director at DW Advertising in Minneapolis, Minnesota. I've been an Art Director for 20 years and have worked with commercial photographers from all over the US. I have a passion for photography and enjoy it as a hobby.
Websida:
http://www.dwadvertising.com
Gick med:
February 11, 2007
Utrustning:
Nikon D80 Tamrom SP AF Di 90mm 1:2.8 Macro Nikon 18-70mm 1:3.5-4.5G ED Nikon 70-200mm 1:40-5.6 AF
Favoritämnen:
Kids, Macro Subjects, abstract backgrounds.
Stock rank: