Sheri Saylor
Sheris
Spring Lake, United States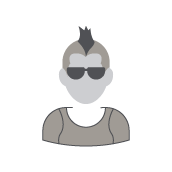 Konto statistik
Aktiva bilder:

0

Försäljningar totalt:

0

Exponering av portfölj:

0%

Databas-exponering:

0%

Forum:

1

Upplagt per månad:

0.00 genomsnitt
BIO
I love taking pictures of all kinds. I'm new at these sites. I play tennis, I bowl and take long walks. Have a cat named Smudge and love hot fudge sundaes with extra fudge!
Gick med:
November 22, 2008
Utrustning:
Canon Power Shot SD600
Favoritämnen:
I look for "just the right moment" like most of us do and hope that it turns out well!
Stock rank: