Paul Brennan
Paul65516
Winder , United States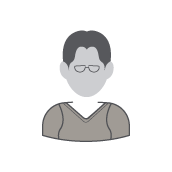 Konto statistik
Aktiva bilder:

2,198

Försäljningar totalt:

4,805

Exponering av portfölj:

0.37%

Databas-exponering:

0.04%

Köp per bild:

2.19

Forum:

1

Upplagt per månad:

14.85 genomsnitt
BIO
Have won many awards in photography. Many images published in digital camera magazines and newspaper. Photographs also selected for calendars in Florida and other areas. Software used for imaging are photoshop and microsoft pro image.
Websida:
http://www.zazzle.com/paul68
Följ mig:
Gick med:
November 24, 2005
Utrustning:
Use a Nikon D200 and Nikon D7000 digital camera Nikon D3200
Favoritämnen:
landscape, animals, classic cars, sunsets, sunrises, objects and many more.