Molly Williams
Mollysauro
Bonney Lake, United States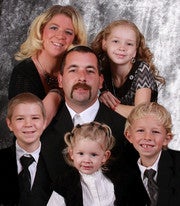 Konto statistik
Aktiva bilder:

849

Försäljningar totalt:

982

Exponering av portfölj:

0.17%

Databas-exponering:

0.02%

Köp per bild:

1.16

Forum:

72

Upplagt per månad:

6.69 genomsnitt
BIO
The most important things in life aren't things


I would love to know where my images are going please leave a comment so that I can view or even purchase. Thanks
Websida:
http://www.saurosphotography.com
Följ mig:
Gick med:
August 20, 2007
Utrustning:
Canon 5dmii 50mm, 24mm and 70-200mm, PC. Photoshop, lightroom and Topaz are programs used to create art work.
Favoritämnen:
I love photographing children of all ages. Family sessions are also fun to get creative with.
Stock rank:
Jag jobbar endast med Dreamstime.com.