Marlene Greene
Mgreene
Niles, United States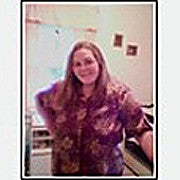 Konto statistik
Aktiva bilder:

32

Försäljningar totalt:

234

Exponering av portfölj:

0.01%

Databas-exponering:

0%

Köp per bild:

7.31

Forum:

3

Upplagt per månad:

0.21 genomsnitt
BIO
I started out as a Graphic Artist 15 years ago. Then continued on to expand to website construction and then photography. I love my work. It is my passion. I truly enjoy capturing the moment!
Websida:
http://www.mgreene4graphics.com
Gick med:
July 4, 2005
Utrustning:
Canon Rebel XT
Favoritämnen:
Children,Animals,Action,Play,Wildlife,Flowers
Stock rank:
Jag jobbar endast med Dreamstime.com.