Matei Domnita
Mdomnita
Cluj Napoca, Romania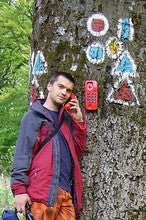 Konto statistik
Aktiva bilder:

1

Försäljningar totalt:

0

Exponering av portfölj:

0%

Databas-exponering:

0%

Forum:

0

Upplagt per månad:

0.01 genomsnitt
BIO
I like photographing all kinds of things, starting from landscapes to street photography. I never tried studio photography, but I would like to try that too sometime.
Websida:
http://urbandisaster.blogspot.com
Gick med:
October 27, 2010
Utrustning:
Olympus E600 Zuiko 14-54 mm f 2.8-3.5 Zuiko 14-42 mm f 3.5-5.6 Konica Autoreflex TC Konica Hexanon 24mm f 2.8 Konica Hexanon 50mm f 1.4 Konica Hexanon 40 mm f 1.8
Favoritämnen:
I am a mountain and travel lover so I like mountain landscapes and photographing places.
Stock rank: