Daniel Matthew Van Der Walt
Mattwalt
Ivybridge, United Kingdom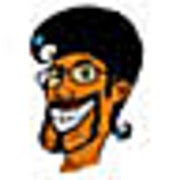 Konto statistik
Aktiva bilder:

37

Försäljningar totalt:

248

Exponering av portfölj:

0.01%

Databas-exponering:

0%

Köp per bild:

6.70

Forum:

0

Upplagt per månad:

0.25 genomsnitt
BIO
For Majority of my images I am able to supply vector images, if required. And make changes for a negotiable, minimal charge. I can also create specific images for your needs. Contact me for further information.
Websida:
http://www.mattwalt.com
Följ mig:
Gick med:
December 8, 2005
Utrustning:
Various - depends on desired result. Generally images are created by hand - and either traced or digitised and manipulated. PC and Mac- freehand, illustrator, 3ds Max, photoshop and various others. Agfa Snapscan Fuji Finepix
Jag jobbar endast med Dreamstime.com.