Carol Gallmeyer
Lyzard914
Topeka, United States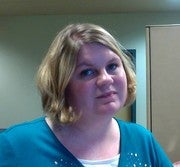 Konto statistik
Aktiva bilder:

301

Försäljningar totalt:

2,135

Exponering av portfölj:

0.06%

Databas-exponering:

0.01%

Köp per bild:

7.09

Forum:

0

Upplagt per månad:

2.23 genomsnitt
BIO
Thank you to everyone who has downloaded my images.. And I would be thrilled to know where my images are being used.. :)

If you have any special image request, you can contact me by commenting on any of my images.

** You can always contact me for a price change of SR-EL (Sell the rights) license of my images.
Websida:
http://www.cottonwoodwhispers.com
Följ mig:
Gick med:
March 11, 2006
Utrustning:
Canon Powershot SD1300 IS, Samsung S5
Favoritämnen:
Just about anything - except people.
Stock rank: