John Bjerk
Jwbjerk
Rivertion, United States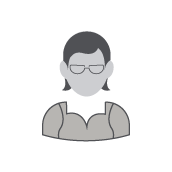 Konto statistik
Aktiva bilder:

82

Försäljningar totalt:

1,202

Exponering av portfölj:

0.01%

Databas-exponering:

0%

Köp per bild:

14.66

Forum:

1

Upplagt per månad:

0.60 genomsnitt
BIO
Most of my images are created from scanned objects combined in Photoshop with purely digital content. The digital format allows me nearly unbounded freedom to experiment, while the scanned textures offer a grounding in the real world
Websida:
http://www.jwbjerk.com/index.html
Följ mig:
Gick med:
August 15, 2006
Utrustning:
Scanner: epson perfection 1250 Photoshop CS4
Favoritämnen:
My favorite subjects are fanciful. However i plan to upload here, the raw materials i've used to create my illustrations, high-res scans of various textures and objects. I believe these have a wider usefulness.
Stock rank: