Josalyn Tillman
Jt1981
Tucson, United States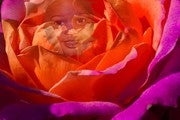 Konto statistik
Aktiva bilder:

3

Försäljningar totalt:

2

Exponering av portfölj:

0%

Databas-exponering:

0%

Köp per bild:

0.67

Forum:

0

Upplagt per månad:

0.07 genomsnitt
BIO
I'm 32yo college student studying photography, advertising and marking.


I know the only way to get really good at something you dream of is to just keep shooting.... So that's what I do.
Följ mig:
Gick med:
May 1, 2014
Utrustning:
I shoot with 3 different cameras 1st is a Cannon power shot. 2nd is a Cannon EOS Rebel T2i 3rd is an Olympus I mostly shoot with natural lighting but it all depends. strobes and soft lights are used some times
Favoritämnen:
I like working micro and portraits. Trying to expand my portfolio with shooting food and landscapes and fashion.
Stock rank: