Arturs Petersons
Jazzid
Riga, Latvia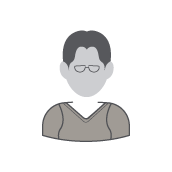 Konto statistik
Aktiva bilder:

85

Försäljningar totalt:

445

Exponering av portfölj:

0.02%

Databas-exponering:

0%

Köp per bild:

5.24

Forum:

7

Upplagt per månad:

0.57 genomsnitt
BIO
Please drop a message how you intended to use downloaded images. Thank you for viewing.

No pixels can replace darkroom miracle. You can only guess and pray before processing- you have no option to repeat shot like hunter has no chance to get runaway game. This is about photography- capturing blink of an eye which never repeats.
Websida:
http://petersonsphoto.blogspot.com
Följ mig:
Gick med:
October 25, 2005
Utrustning:
Digital imagery yet mostly working on film. Linhof & Nikon, Manfrotto, B+W MacBook, PC etc.
Favoritämnen:
interiors, architecture, nature
Stock rank: