Peter John Amancio
Janjanamancio05
Roxas City, Philippines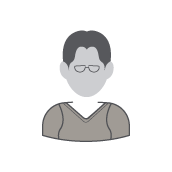 Konto statistik
Aktiva bilder:

3

Försäljningar totalt:

0

Exponering av portfölj:

0%

Databas-exponering:

0%

Forum:

0

Upplagt per månad:

0.50 genomsnitt
BIO
I am a nursing graduate who loves to travel different places across the philippines and dreaming to travel around the world. I love beaches, rural areas, living with different people to experience their normal life as they conquer life. Taking photo is my catharsis to tell everyone the answer of why and what. I enjoy every seconds of my life with people around me. That's how friendly i am. I used to talk with everyone even i meet you for the first time. My life is cruel so i want to make l ... mer
I am a nursing graduate who loves to travel different places across the philippines and dreaming to travel around the world. I love beaches, rural areas, living with different people to experience their normal life as they conquer life. Taking photo is my catharsis to tell everyone the answer of why and what.

I enjoy every seconds of my life with people around me. That's how friendly i am. I used to talk with everyone even i meet you for the first time. My life is cruel so i want to make life better than making it worst.

Dreaming and conquering makes you a better one.
göm
Websida:
https://youtu.be/iyGmFAf2W1g
Gick med:
July 29, 2017
Utrustning:
I am using iphone 5s for casual photography and hero5 for nature photography. Filters and effects were use depending on the photo outlook on my shoot.
Favoritämnen:
Nature is a portal of emotions. Community and character photo has too many different story to tell. Catharsis of photo makes your mind to think why and what.
Stock rank: