Ian Whitworth
Iwhitwo
Oakville, Canada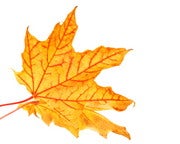 Konto statistik
Aktiva bilder:

320

Försäljningar totalt:

1,465

Exponering av portfölj:

0.05%

Databas-exponering:

0.01%

Köp per bild:

4.58

Forum:

300

Upplagt per månad:

3.20 genomsnitt
BIO
My photographic interests are varied, but nature, landscape and travel photography are my main focuses. My passion for photography started at age 17 with the purchase of my first SLR camera, and over 30 years later, digital images and the post production process has kept my passion alive.
Websida:
http://icwphotography.photoshelter.com
Följ mig:
Gick med:
October 12, 2009
Utrustning:
Canon gear
Favoritämnen:
Nature, landscape and travel photography
Jag jobbar endast med Dreamstime.com.