Mark Haughwout
Haughwout
Flagstaff, United States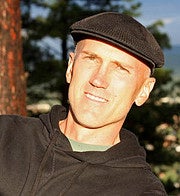 Konto statistik
Aktiva bilder:

152

Försäljningar totalt:

255

Exponering av portfölj:

0.03%

Databas-exponering:

0%

Köp per bild:

1.68

Forum:

0

Upplagt per månad:

1.83 genomsnitt
BIO
I am a freelance photographer in Northern Arizona. I enjoy shooting the landscapes of this wonderful country, but my passion is shooting people.
Websida:
http://www.mshpics.com
Följ mig:
Gick med:
November 12, 2010
Utrustning:
Canon 7d Canon 6d Canon 100mm 2,8 macro IS Canon 70-200mm 2.8 IS Canon 24-70mm 2.8 IS Canon 50mm 1.4 Canon 10-22mm EFS Sigma 18-250mm westcott studio and on location lighting equipment. The usual stuff...
Favoritämnen:
People, events and breaking news.
Stock rank: