Jesse Adams
Eku125
Honolulu, United States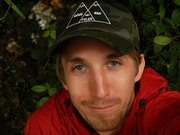 Konto statistik
Aktiva bilder:

15

Försäljningar totalt:

42

Exponering av portfölj:

0%

Databas-exponering:

0%

Köp per bild:

2.80

Forum:

0

Upplagt per månad:

0.09 genomsnitt
BIO
As a Botanist I enjoy observing nature: both plants and animals, and their interactions. I try to capture images that tell a story and can be used to communicate science.
Gick med:
March 22, 2004
Utrustning:
Nikon D3300, Nikon AW100
Favoritämnen:
Nature, plants, animals, geology, astronomy, black and white, and landscapes.