Jesse Adams
Eku125
Lihue, United States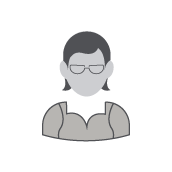 Konto statistik
Aktiva bilder:

11

Försäljningar totalt:

42

Exponering av portfölj:

0%

Databas-exponering:

0%

Köp per bild:

3.82

Forum:

0

Upplagt per månad:

0.07 genomsnitt
BIO
Photography captures a single moment in time that expresses humanity as a whole. It is the job of the photographer to capture the subject in what they view to be a unique light!
Gick med:
March 22, 2004
Utrustning:
Minolta Maxum 7000, Canon Scan 600F
Favoritämnen:
I like work on landscapes and anything that is nature related. The reason for this is only real beauty can be found in nature.
Stock rank: