Mat Johnsonbaugh
Dvkidmat
San Diego, United States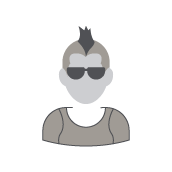 Konto statistik
Aktiva bilder:

2

Försäljningar totalt:

11

Exponering av portfölj:

0%

Databas-exponering:

0%

Köp per bild:

5.50

Forum:

0

Upplagt per månad:

0.01 genomsnitt
BIO
This is a shipwreck on Coronado Beach, CA. I enjoy the lighting combined with the dynamics of the water pooling around the iron skeleton.
Websida:
http://www.bingerville.com/demo
Gick med:
December 23, 2006
Utrustning:
I use an Olympus EVOLT E-500 digital SLR camera for my photography. This camera has an 8MP resolution and prints well when needed.
Favoritämnen:
Anything inspiring.