Roger Ford
Drofregor
Margate, United Kingdom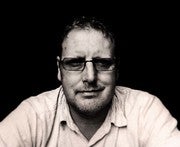 Konto statistik
Aktiva bilder:

4

Försäljningar totalt:

0

Exponering av portfölj:

0%

Databas-exponering:

0%

Forum:

0

Upplagt per månad:

0.31 genomsnitt
BIO
Enthusiastic photographer who started in November 2010. Who has had a few photos featured on local weather tv stations over the years. My work mostly consists of wildlife/nature related using a zoom and macro lens.
Gick med:
January 4, 2017
Utrustning:
Nikon d7000, Nikon d7200, Nikon 50mm 1.8, Nikon 18-55mm, Nikon 200-500mm, Sigma 150mm macro.
Favoritämnen:
Nature, wildlife, macro.