Andrew Finley
Drewfinley
Gloucester, United States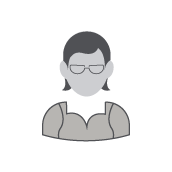 Konto statistik
Aktiva bilder:

6

Försäljningar totalt:

7

Exponering av portfölj:

0%

Databas-exponering:

0%

Köp per bild:

1.17

Forum:

0

Upplagt per månad:

0.04 genomsnitt
BIO
While shooting in one of my favorite locations, the Shenandoah National Park, I feel like I can accomplish anything with the camera.
Websida:
http://www.photosbydrew.com
Gick med:
July 16, 2006
Utrustning:
Nikon DSLR w/Nikkor Lens and Nikon Flash Equipment. Lowepro Camera Bag.
Favoritämnen:
Outdoor, Nature, and Wildlife...Shoot mostly in National Parks, local parks and reserves.
Stock rank: