Douglas Holder
Dougholder
Johannesburg, South Africa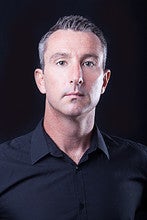 Konto statistik
Aktiva bilder:

418

Försäljningar totalt:

140

Exponering av portfölj:

0.08%

Databas-exponering:

0.01%

Köp per bild:

0.33

Forum:

0

Upplagt per månad:

2.84 genomsnitt
BIO
I like pictures with saturated colours but don't enjoy photoshop too much, so I prefer to get the picture right the first time and do minimal photoshop editing.. I am still new to the professional arena but learning fast. I have been shooting for over 10 years now and feel experienced.
Websida:
http://www.triggermonkey.co.za
Följ mig:
Gick med:
April 14, 2005
Utrustning:
I use the canon 5d MarkII and 20d digital slr.
Favoritämnen:
Abstract Architectual,landscapes and photojournalism
Stock rank: