Cheryl Hoskins
Cheryl54
Garland, United States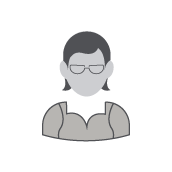 Konto statistik
Aktiva bilder:

2

Försäljningar totalt:

5

Exponering av portfölj:

0%

Databas-exponering:

0%

Köp per bild:

2.50

Forum:

0

Upplagt per månad:

0.01 genomsnitt
BIO
I try to make my pictures unique. I try to capture the essence of a place.
Gick med:
June 21, 2006
Utrustning:
I use a Cannon Rebel with a zoom lense. My scanner is a Lemark X75.
Favoritämnen:
I take photos when I travel. I also enjoy photographing pets and people.
Stock rank: