Dave Bredeson
Cammeraydave
Sydney, Australia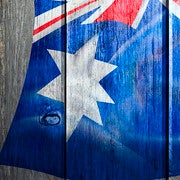 Konto statistik
Aktiva bilder:

3,204

Försäljningar totalt:

91,423

Exponering av portfölj:

0.52%

Databas-exponering:

0.05%

Köp per bild:

28.53

Forum:

692

Upplagt per månad:

25.63 genomsnitt
BIO
Motivated, confident photographer with a passion for visually enhancing experience through thoughtful photography.

Simplicity is the ultimate sophistication.
-Leonardo da Vinci

You cannot depend on your eyes when your imagination is out of focus.
-Mark Twain

A few more details about me:
Professional Photographer
Art Center College of Design, Pasadena, CA
Love a bit of Golden Ratio and Feng shui action !
Websida:
https://www.theloop.com.au/DaveBredesonPhotography...
Följ mig:
Gick med:
August 30, 2007
Utrustning:
Canon 1Ds Mark III, 5D2, L Lenses, Broncolor Lighting
Favoritämnen:
Anything creative, graphic, or illustrates simplicity. Please see my managed collections for specific categories of images.
Stock rank:
Veckans fotograf mellan January 7, 2013 och January 14, 2013
Jag jobbar endast med Dreamstime.com.