Stephen Gibson
Budgetstockphoto
Cannonvale, Australia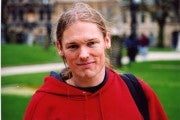 Konto statistik
Aktiva bilder:

823

Försäljningar totalt:

1,368

Exponering av portfölj:

0.13%

Databas-exponering:

0.01%

Köp per bild:

1.66

Forum:

12

Upplagt per månad:

5.52 genomsnitt
BIO
UK based but currently working in Australia. besides building a saleble collection of 'usable stock' images while here, I also enjoy capturing Landscapes and Nature using velvia and provia; taking images which hopefully capture the diversity of this 'extreme' country.
Websida:
http://photohome.co.uk
Gick med:
October 2, 2005
Utrustning:
Nikon D700, my fabourite 50mm f1.4, 105mm micro and 70-300mm telephoto amongst others.
Favoritämnen:
landscapes and nature, table top still life (technology and electronics). travel locations and macro photography
Stock rank: