Debora Brezoi
Brezoidebora
Dr. Tr. Severin, Romania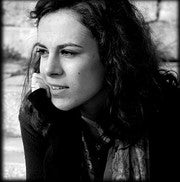 Konto statistik
Aktiva bilder:

1

Försäljningar totalt:

0

Exponering av portfölj:

0%

Databas-exponering:

0%

Forum:

0

Upplagt per månad:

0.01 genomsnitt
BIO
I take pictures for pleasure. I did not take lessons or anything like that. If I see something I like, I take a picture so I can transform the image into a memory. memories are the only things that keeps us alive. memories and the prezent.
Gick med:
December 12, 2007
Utrustning:
FujiFilm S5700, tripod.
Favoritämnen:
nature. objects. people.
Stock rank: