Brett Jorgensen
Bojorgensen
Orem, United States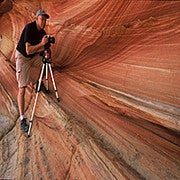 Konto statistik
Aktiva bilder:

131

Försäljningar totalt:

576

Exponering av portfölj:

0.02%

Databas-exponering:

0%

Köp per bild:

4.40

Forum:

0

Upplagt per månad:

1.52 genomsnitt
BIO
Following my passion photography keeps me constantly looking for new opportunities to create exciting and colorful images. I have been a professional photographer for 20 years and have been published in several countries. I currently work full time photographing children and families for another company.
Gick med:
December 6, 2010
Utrustning:
I am currently using a Nikon D7000 My favorite lens is my 105 macro.
Favoritämnen:
My favorite subjects are sports, people, wildlife and scenics.