Stewart Scott
Artbenco
Kingswood, United Kingdom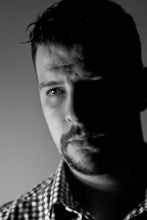 Konto statistik
Aktiva bilder:

175

Försäljningar totalt:

12

Exponering av portfölj:

0.03%

Databas-exponering:

0%

Köp per bild:

0.07

Forum:

0

Upplagt per månad:

1.75 genomsnitt
BIO
I have always liked the saying - I don't choose photographs they choose me. I suppose its true to an extent and I can be walking around and things just present themselves to me.
Websida:
http://www.stewartscottphotography.co.uk
Gick med:
October 21, 2009
Utrustning:
5D Mark II / 500D
Favoritämnen:
Landscapes, anything that catches my its the whole process that interests me not necessarily the images.