Alan Franz
Alfranz
La Crosse, United States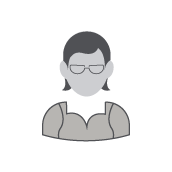 Konto statistik
Aktiva bilder:

10

Försäljningar totalt:

36

Exponering av portfölj:

0%

Databas-exponering:

0%

Köp per bild:

3.60

Forum:

0

Upplagt per månad:

0.08 genomsnitt
BIO
Visual artist, designer and photographer for 25 years. Always looking to create something outside the ordinary. I prefer location work, outdoor and industrial.
Websida:
http://www.alfranz.com
Gick med:
February 12, 2007
Utrustning:
Nikon D7300 Nkkor and Tamron lenses Several Remote flash units, diffusers, etc.
Favoritämnen:
Anything that catches my eye and the light in a way that moves me to shoot it!
Stock rank: