Carolina Caceres
Abemiel
Ciudad Evita, Argentina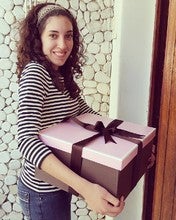 Konto statistik
Aktiva bilder:

35

Försäljningar totalt:

1

Exponering av portfölj:

0.01%

Databas-exponering:

0%

Köp per bild:

0.03

Forum:

0

Upplagt per månad:

1.52 genomsnitt
BIO
I am a textile and fashion designer, I love taking photographs of all kind of things, including flowers, landscapes, cities, travel, fashion, macro and people. I like fine art and my style is mostly romantic, sweet and surrounded by warm colors, I also love glitters and fantasy!
Följ mig:
Gick med:
March 21, 2016
Utrustning:
Canon EOS REBEL T1i. Lens: Canon 18-55 mm. Canon 60 mm. Tamron 70-300 mm
Favoritämnen:
My favorite subjects are fashion design, illustration and collages. Photography of fashion, conceptual, flowers, animals, artistic, landscape, nature, architecture and macro details.